Shopfronts
Shop fronts come in a variety of colours and styles that include aluminium and all glass frameless shop fronts,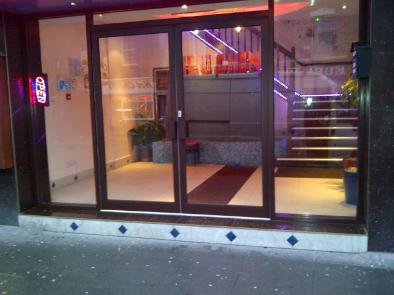 Auto Doors ( Scotland ) Ltd offers a supply only or supply and Installation of Aluminium Shop Fronts in a wide variety of colours and styles across Scotland and the UK.
Doors for your shopfront can be manual or automatic, choose from Swing, sliding or bi-folding operation to suit your specification.All Automatic Doors installed by approved installers to BS7036 standards.

Other features include:
Manual shop doors and screens from drawing to completion.
Full weatherstripping to the perimeter of doors.
Locking facilities including Deadbolt (by way of a hook bolt lock), Later Lock (with options of handled or thumb turn), Electric regular options.
All glaze is finished and fitted to BS6262 and BS6206.